COMBO - TAP, BALLET, JAZZ
Combo Class of ballet, tap and Jazz. Dancers will improve upon skills in tap, ballet and tumbling as well as an introduction to jazz. Class Requirements: Black tap shoes, pink leather ballet shoes, jazz shoes, leotards with tights (skirts are optional).
Monday 5:15-6:15 pm
Saturday 10:45 – 11:30 am
COMBO - POM AND HIP HOP
This fast paced class will be sure to keep your dancer moving. Dance Attire/Activewear and black jazz shoes
thursday 6:00-6:45 pm
PETITE HIP HOP
White Tennis Shoes and Dancewear/activewear
Mnday 6:15-6:45
TAP TECHNIQUE 1 (BEG. AGES 5-7)
TAP TECHNIQUE 2 (INTER. AGES 7-12)
BALLET TECHNIQUE 1 (INTRO. AGES 5-7)
Traditional Ballet class with barre, center floor work and across the floor. During the school year black Leos and pink tights are required. Over the summer we like to bring all the fun colors to ballet. Wear a Leo, tights and ballet shoes. Ask instructors if not sure on leveling for you dancer.
Thursday 6:00-6:30 pm
BALLET TECHNIQUE 2 (INTER. AGES 7-12)
Black Leotard, Pink Tights, Pink Ballet Shoes
Tuesday 5:00-6:00 pm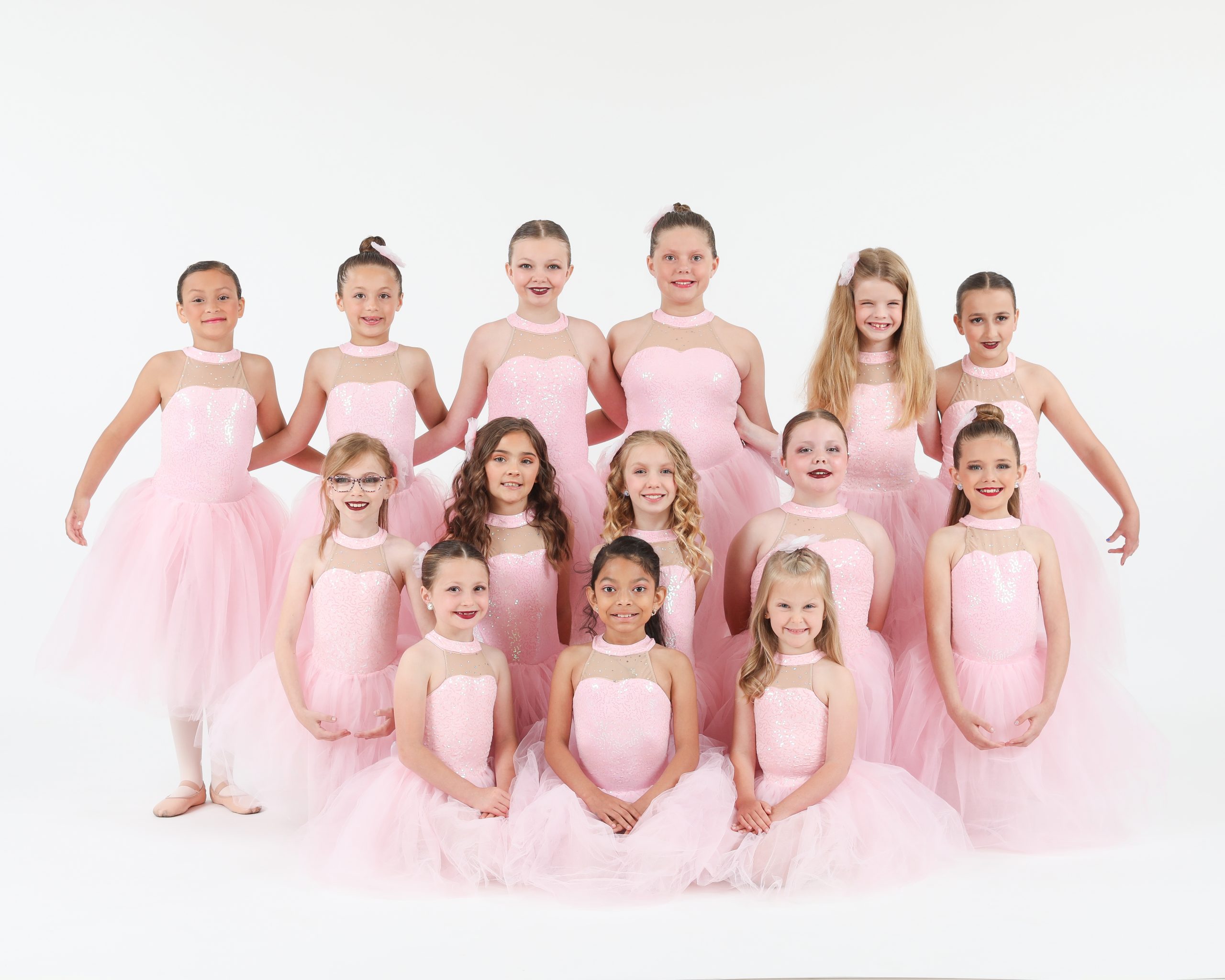 Office Hours
Monday through Thursday
4:30 pm – 9 pm
Saturday 
9 am – Noon
8560 N. Green Hills Rd Suite 100
Kansas City, MO 64154 US