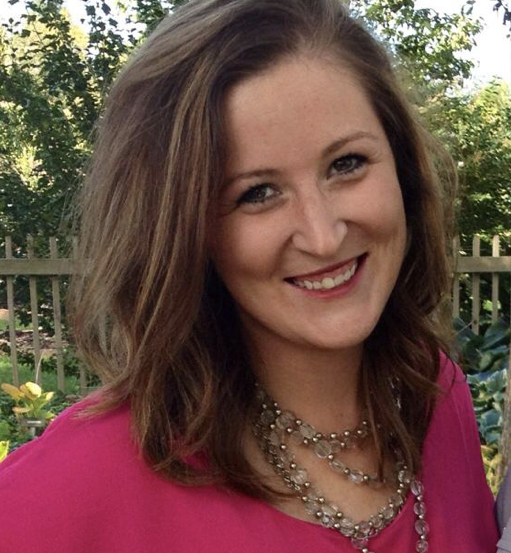 Rachel Lawler
Owner and Dance Instructor
Rachel grew up in Kansas City, Missouri and her husband Joe and two daughters: Rylee and Emma continue to reside in the KC area.
Rachel began her dance career at the age of 3. She continued dancing competitively through her studio, was a member of the Oak Park High School Pommies and the Avila University Glitter Girls Dance Team. Rachel went on to be one of the original members of the Comets Galaxy Girl Dance Team here in Kansas City, Missouri.
In 2010 Rachel graduated from Missouri Western State University with a B.A. in Elementary Education and Special Education K – 12. She taught for the North Kansas City School District for five years before following her dream to open a dance studio. During this time, Rachel was also continuing her education at Missouri Western. In 2019, she gradated with her Masters in Autism Assessment. Her final capstone project allowed her to build a curriculum and community outreach plan for the IDKC Sparkle Dance Stars- Adaptive Dance Program. She is excited for the future ahead for the Sparkle Dance Stars!
Dance team is a huge passion of Rachel's; she coached the Winnetonka High School Dance Team for 10 years and Northwest Missouri State Bearcat Steppers for two years. She was also an instructor, head instructor, choreographer, and judge for the Universal Dance Association, and later became a State Director for Varsity Spirit Brands. She continues to work with Varsity as a regional and national judge for dance team competitions. She has also worked with numerous dance teams to provide feedback and critiques to help prepare them for competitions/nationals.
Rachel has been teaching at the studio level since the age of 15. Her choreography has received several awards and recognition including: choreography, showmanship, entertainment, technique and top overall rankings. Opening Infinity Dance KC started as a little girl's dream and Rachel is so thankful to all of the families and dancers who have helped that "little girl" make IDKC a reality and a home!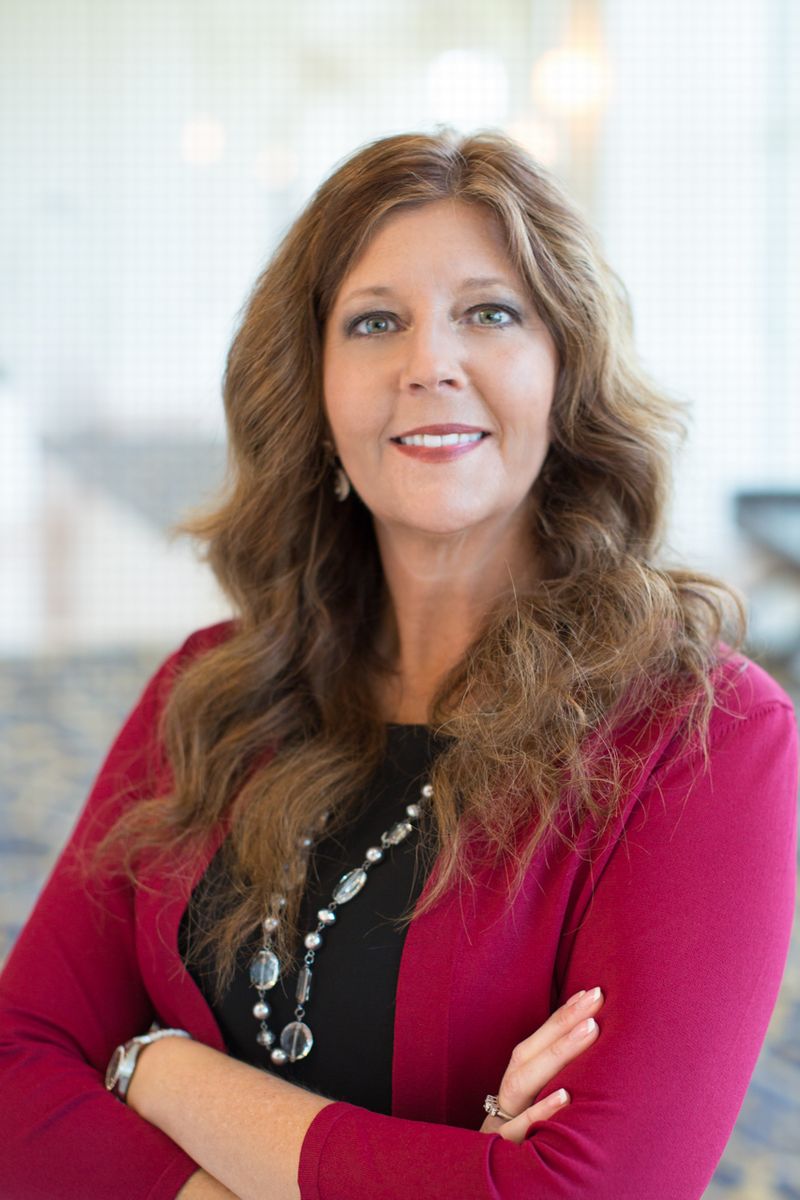 Chris Haerich
Instructor
Chris is the drama and competition performance instructor at IDKC. She was born and raised in Webster, SD, and attended Northern State University in Aberdeen, SD, where she majored in Secondary Education with a minor in theater and drama. Chris has been recognized for her acting and coaching abilities, within the high school, collegiate, and community theater circuits. Previous to IDKC, she was also the drama teacher at Dance Progressions Performing Arts Center and has also been an assistant coach for the Smithville Speech and Debate team. She has worked with the various dance and high school competition teams in the Kansas City Metro and surrounding areas.  She focuses on stage presence and performance.
Chris has been married to Jason, for 26 years and has 2 children. Her son, Talon (25) and daughter, Hannah (23), both work at Cerner and Hannah is also a teacher/choreographer at IDKC.
During the day, Chris is the Director of Business Development and Partnerships, at Infinity, Inc.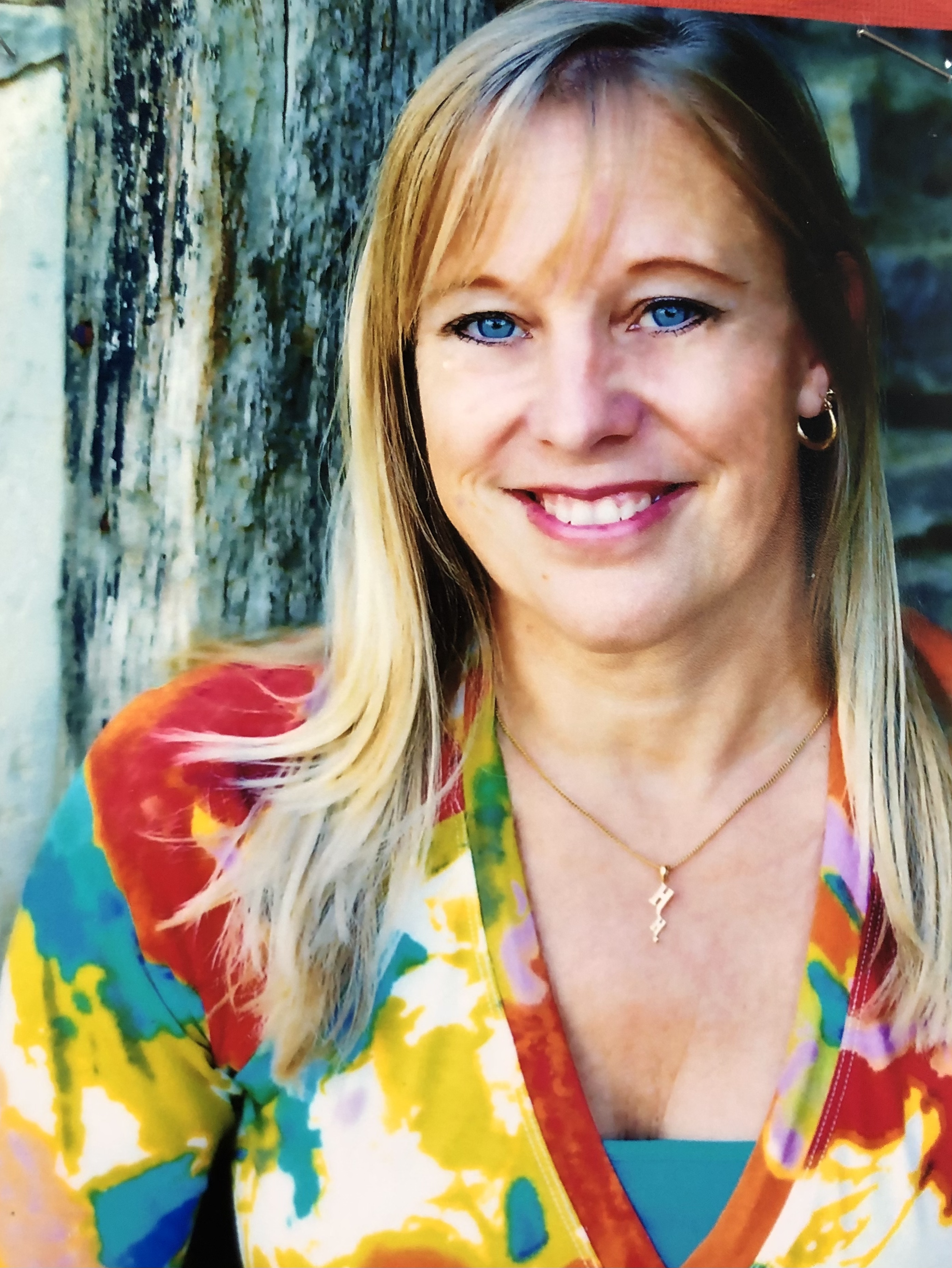 Heidi Jacobson
Instructor
Heidi Jacobson has taught dance and baton twirling for over 30 years. She began dancing at the young age of three and began baton twirling when she was six. Heidi has had the opportunity to travel to multiple countries to do both dance and baton twirling opportunities. Including Russia, Germany, Switzerland, Australia, and many more. She has trained at the Tremaine Dance Center in Hollywood where she gained valuable experience from dance professionals.  She has been a licensed judge for the National Baton Twirling Organization for many years and continues to judge all around the country. Heidi currently teaches ballet, tap, and baton twirling at IDKC for all ages. Many of her students have gone dancing professionally and her baton-twirling students are national title winners. She loves sharing her passion for dance and baton twirling with her students. Heidi has a daughter named Holly who is also on staff at IDKC.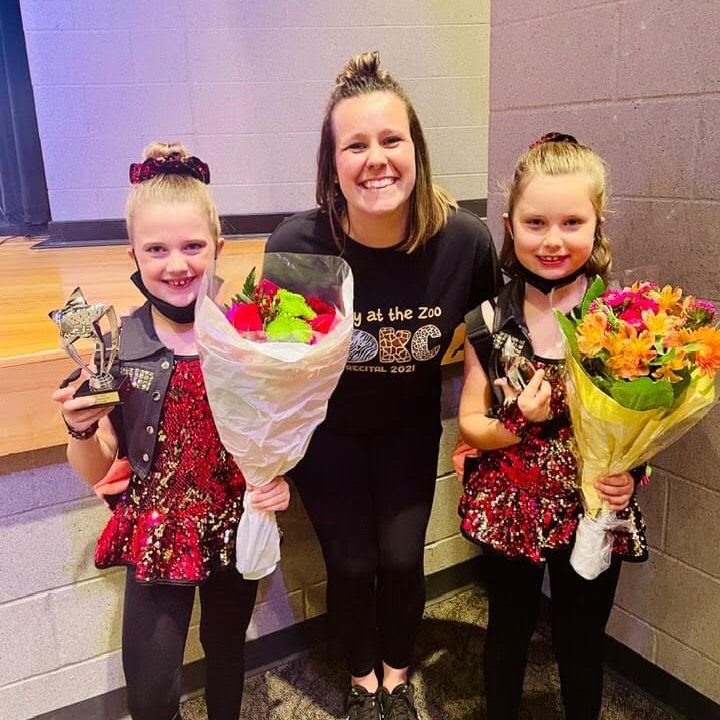 Katie Killen
Instructor
Hi I'm
Katie
Killen! I've been dancing with Ms. Rachel since 2007 and love being a part of this dance family.  Growing up I danced from age 2 all the way through college. I was able to teach dance in Maryville, MO, dance with the Galaxy Girls for the Kansas City Comets, and I coach High School Cheer. Outside of dance I enjoy spending time with my family. My husband Conor, daughter Nora and two boys Owen and Ollie all love to dance too! 
I can't wait to see you in class! 
Fun Facts:
I love Pink Lemonade and Diet Coke. 
I can't pick a favorite candy but Sour Patch Kids are top contenders. 
I've traveled to Spain, Germany, Denmark, Australia, and New Zealand. 
I teach 2nd grade. 
I can ride a unicycle. 
I'm happy to help anyway I can! 
Inclusion is the best! 
Emily Ponder
Insturctor
Emily began dancing at the age of 3 and has over 15 years of dance teaching experience. She has taught many different ages, levels, and styles at studios in Kansas City and in Los Angeles. Emily has her Bachelor of Fine Arts degree in Dance from Stephens College in Columbia, Missouri. From college, Emily went on to dance professionally at Walt Disney World, at sea with Royal Caribbean Cruise Lines, and on tour with Sesame Street Live. While a dancer in Los Angeles, Emily danced with several different dance companies in various styles, including as a magician's assistant. Some of Emily's favorite performances were when she danced in the Chinese embassy in D.C. for Chinese New Year and when she was a semi-finalist at the 2017 World Latin Dance Cup. In 2019, Emily taught at a preschool in Madrid, Spain. Emily is a judge for KAR and Rainbow dance competitions. She is a certified Acrobatic Arts teacher and a 2022 UNITY Dance Scholarship recipient. Emily is married to a potter and has a wonderful little dog named Potter.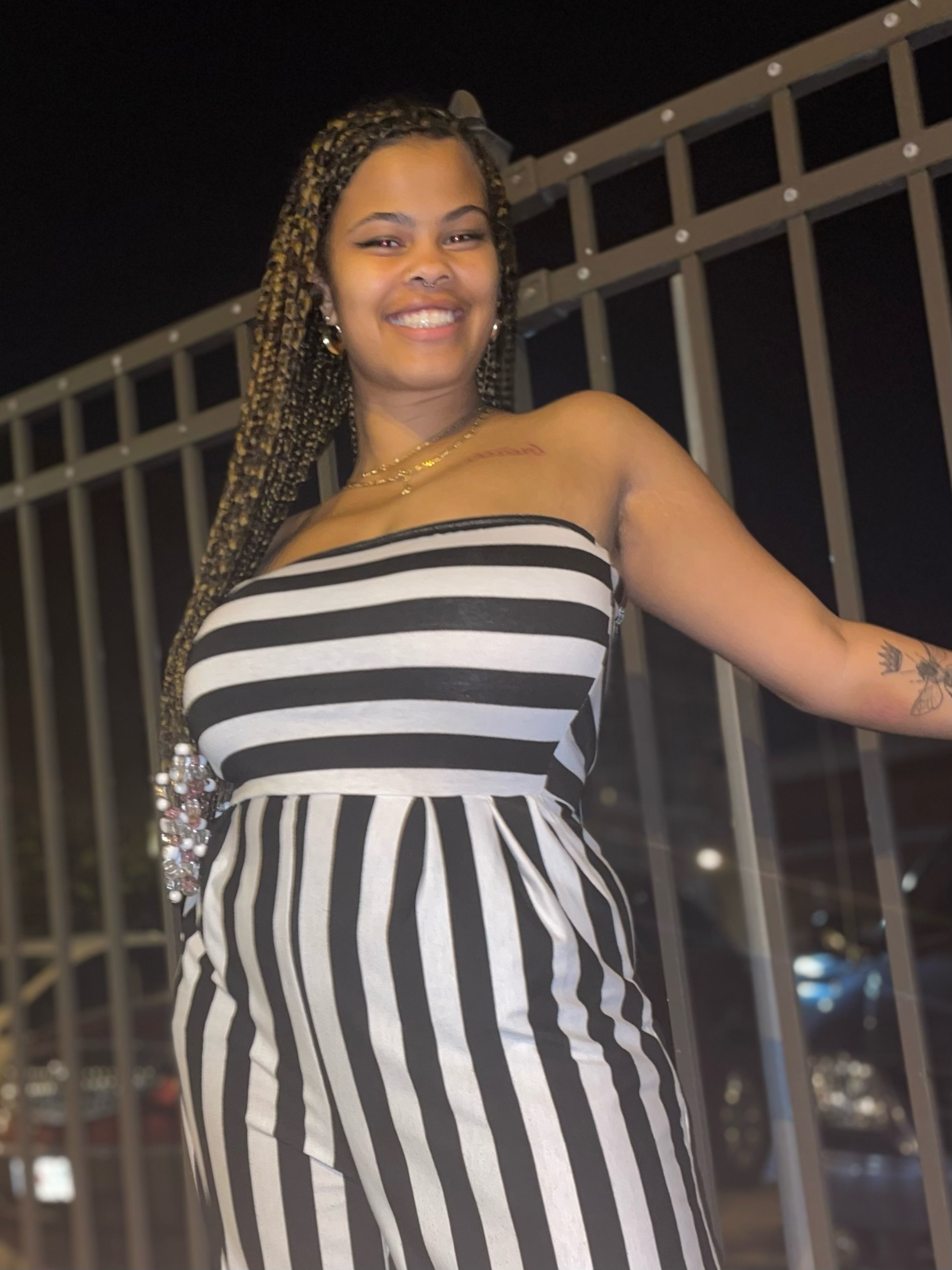 Raneigh Jones
Instructor
Raneigh began dancing when she was three years old and started competitive training when she was seven. During those years, she was trained in Ballet, Jazz, Hip Hop, and Musical Theatre. She was an award winning dancer in these areas with her musical theatre routines stealing the shows in Kansas City. Raneigh was on her school dance team and performed in musicals from 2nd grade solos as Dorothy in The Oz to three little pigs and Duloc dancers in Shrek, her high school Musical. Princess Summer Camps at her studio in WV proved she had talent for not only choreography but teaching as well. Raneigh's primary objective is to learn as much as she can in her field.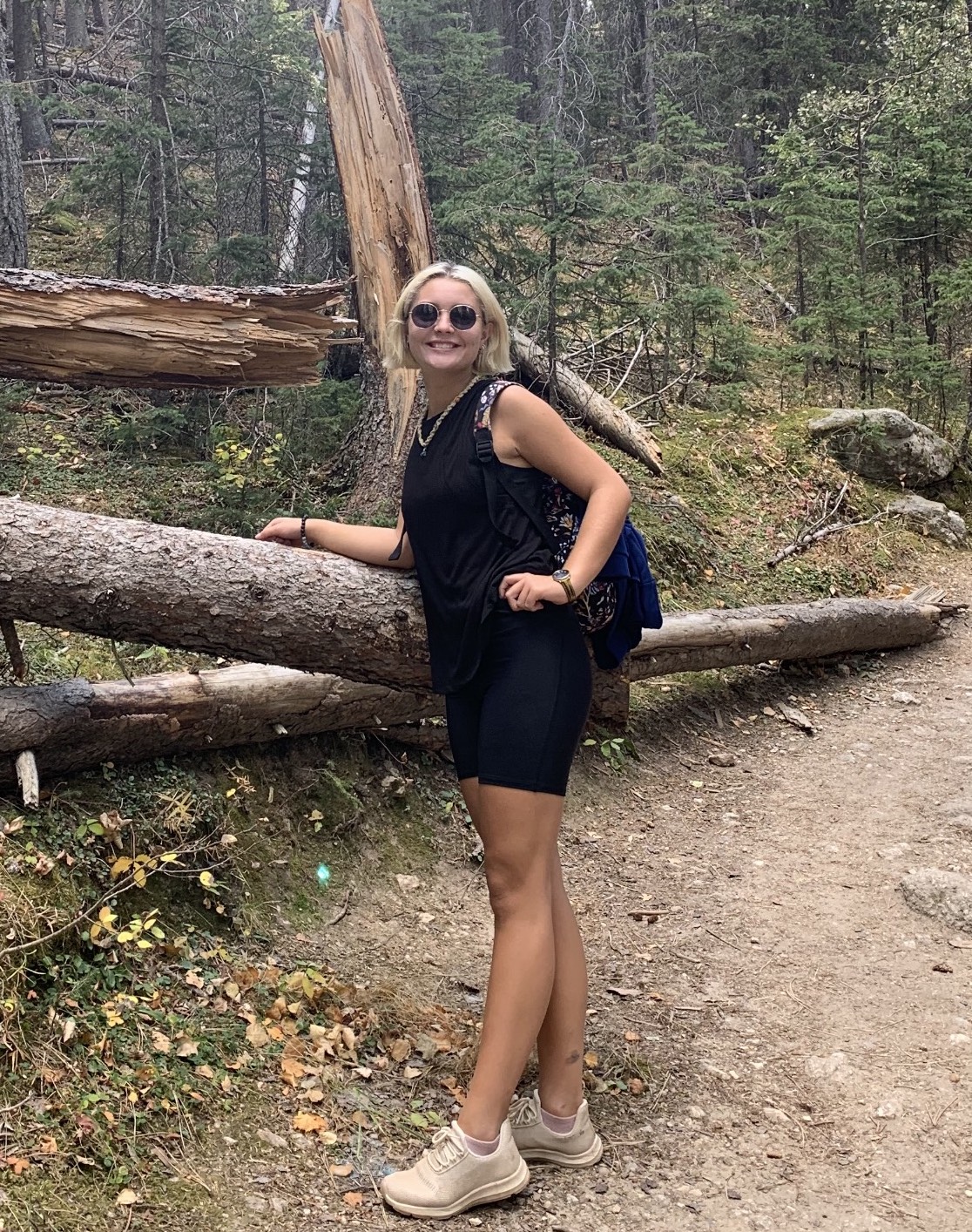 Hannah Womack
Instructor
Hi everyone! My name is Hannah Womack! This is my third year working at All About Dance by IDKC, and my favorite style is jazz, especially the sassy kind! I danced for 7 years, and was fortunate enough to join IDKC for my last year of dance before going to college! I currently attend Park University, where I'm studying to a be a high school English teacher, so you may someday see me teaching at school, as well as the studio!
I also have a ton of experience in musical theater! I've been in 7 musicals throughout my years of high school and college. I've also had the pleasure of choreographing an entire show for the Park Hill South's Theater Department, and will be choreographing another in the fall!
I love working here at IDKC, getting to know my students and seeing them grow throughout the year! I look forward to meeting y'all in class!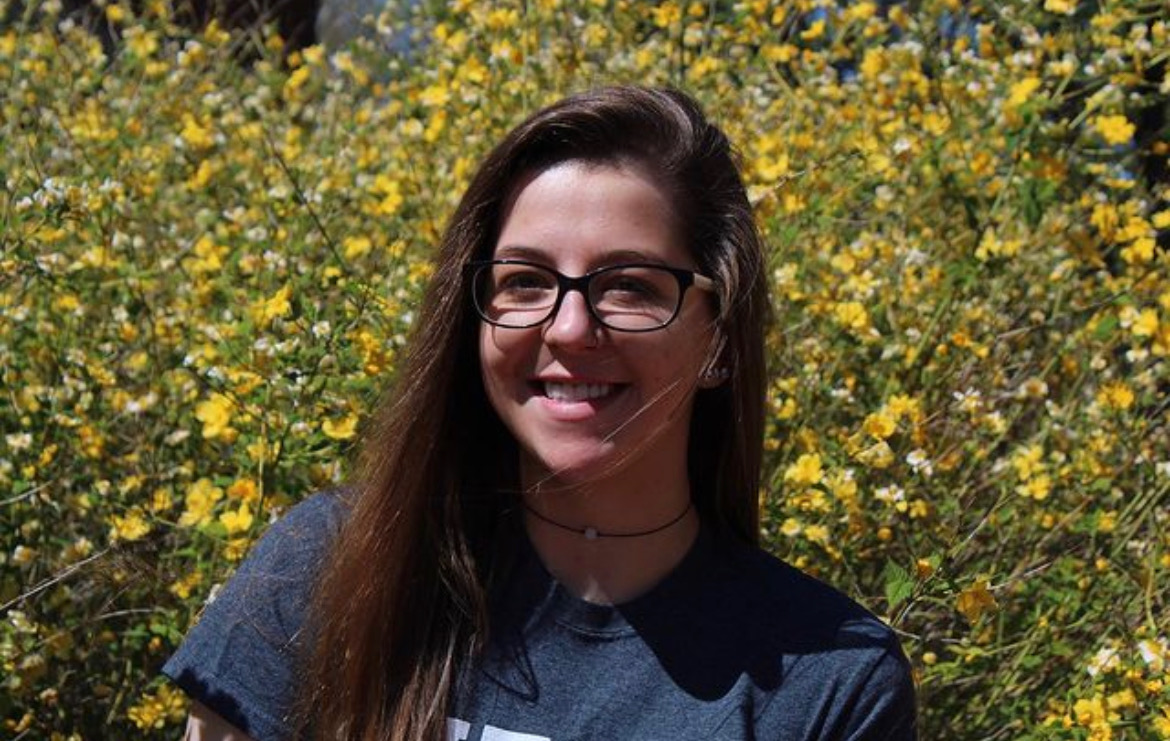 Hannah Haerich
Instructor
Hannah began dancing at the age of three and started competitive dance at the age of four. She has been trained in Ballet, Jazz, Tap, Musical Theater, Pointe, Contemporary, Modern, Lyrical, and Acro/Gymnastics. During her time as a competitive dancer, Hannah earned countless soloist Titles around the Kansas City, Iowa, and Nebraska areas. She was a part of the Smithville Dazzlers High School Dance Team all four years and was voted Captain by her teammates for her senior year. Hannah graduated from Mizzou in 2021 with a B.A. in Hospitality Management and a minor in Business. She was a Resident Advisor as well as a member of the Mizzou Club Dance team where she performed around campus, St.Louis, Kansas City, and Chicago. Her love for dance continues through her teaching and thrives in being able to communicate effective, relatable teaching methods for dancers of all ages.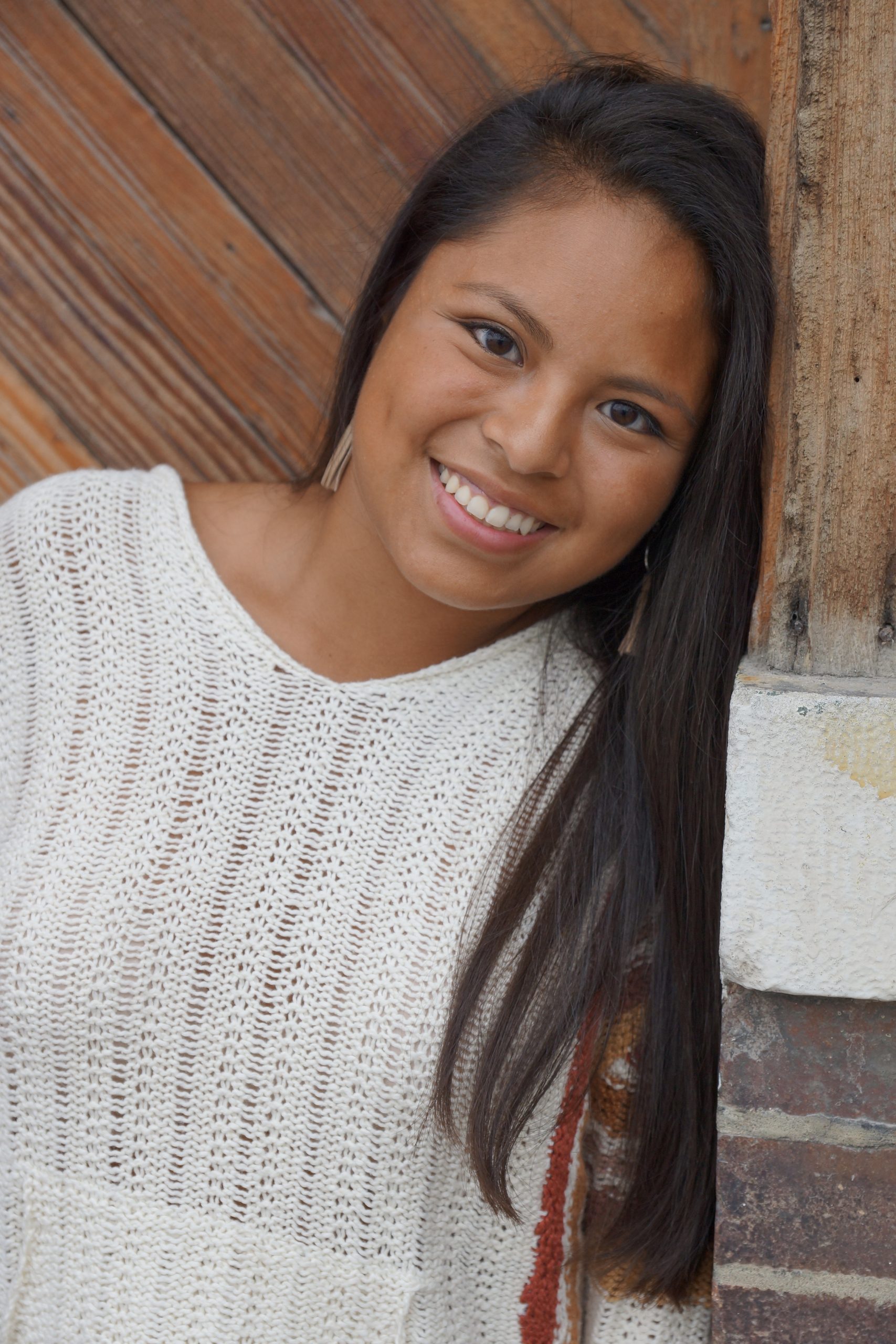 Holly Jacobson
Instructor 
Holly began dancing when she was two years old and started baton twirling when she was six. She danced competitively for thirteen years and has trained in Ballet, Tap, Jazz, Hip Hop, Pointe, and Baton Twirling. She has won multiple state and national titles in baton twirling and is currently working to get her judge license through the National Baton Twirling Association  She is now a student at the University of Missouri – Columbia where she is the head dance chair for her sorority, Kappa Alpha Theta. Holly loves teaching dances of all ages and sharing her love of dance with the kids.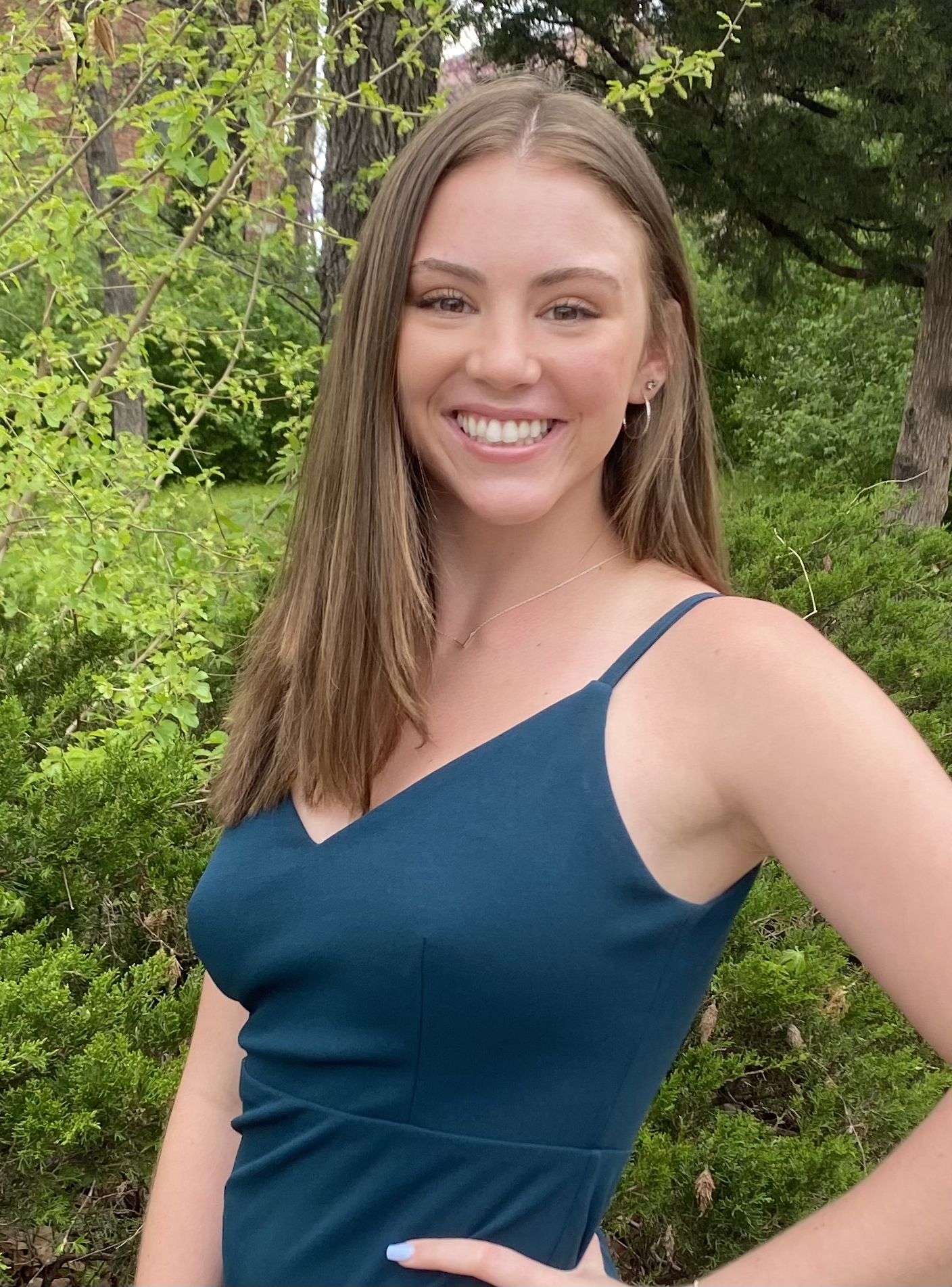 Cecilia Pauk
Instructor
Cece began dancing at the age of 3 and has been dancing since. She competed for many years and has trained in ballet, jazz, lyrical, tap, pointe, contemporary, and pom. She was a part of the Staley Emeralds dance team for four years and was captain for two years. She currently is a staffer for UDA, the United Dance Association, teaching dance camps for high school teams across the country. She has choreographed nationally ranked routines and worked at the national dance team competition (NDTC). During the school year, she is studying electrical engineering at the University of Kansas. Cece loves sharing her knowledge and passion for dance with all the kids!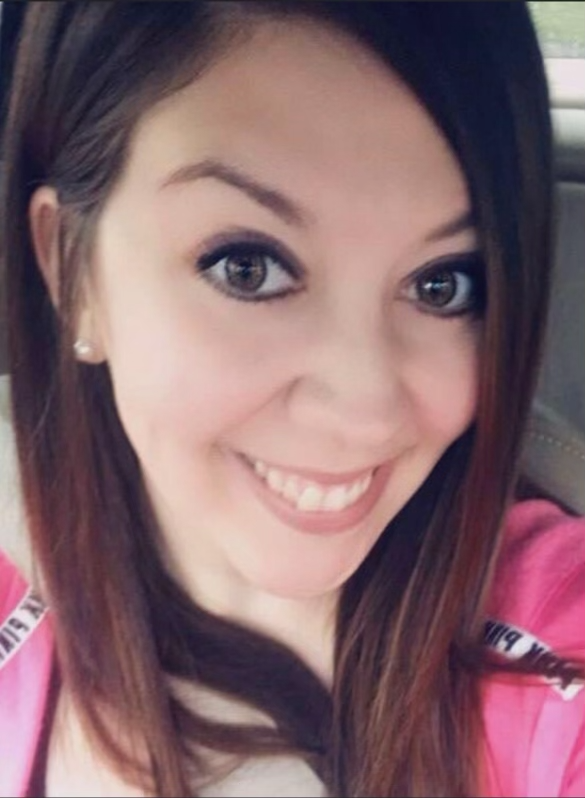 Melanie
Instructor
Melanie is a born and raised Kansas City resident. She started dancing when she was just 4 years old. The main emphasis in her dance training was ballet until she joined her high school dance team. Winnetonka High school where Ms. Rachel was her coach. She has been in several ballet productions over the years including Swan Lake, The Nutcracker, Cinderella, Alice in Wonderland, & Sleeping Beauty.
In her spare time, Melanie loves to spend time with her husband Cole, her two daughters (Kinsley & Emberlyn), & 2 two dogs Oakley & Daisy. Fall is her favorite season, she loves coffee, baking & crafting.
Office Hours
Monday through Thursday
4:30 pm – 9 pm
Saturday 
9 am – Noon
8560 N. Green Hills Rd Suite 100
Kansas City, MO 64154 US